Skill Builder
Connecting Your Talent and Leadership Development Strategies
Skill Builder + The HRLX
Benefits for Mentors
Gain applicable insights. Use of the reports from their mentee will help mentors demonstrate how developing certain competencies and skills such as communication or collaboration will help them realize their leadership goals.
Bring relevance. The data will help mentees reflect on how they have refined some of these competencies as they moved up the ranks to the senior leadership position they are in now.
Make it actionable. Mentors will be able to breathe life into some of the competencies that may not be so clear to the mentee.
Apply it to their own teams. Mentors will benefit from seeing where their mentee (and the cohort) is in terms of strengths and gaps, which are also a reflection of the tech community overall. This information can help mentors make improvements in their own teams.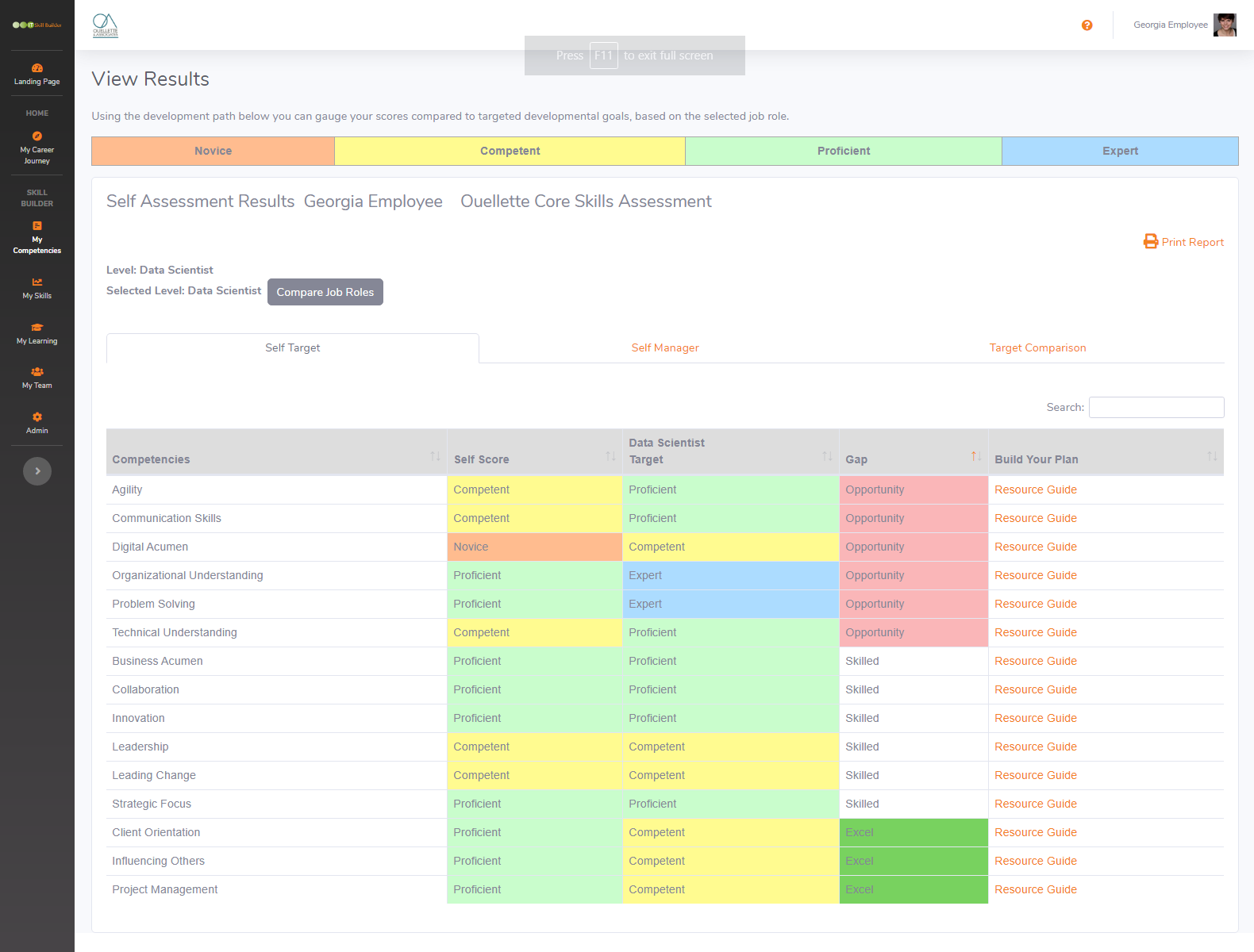 What are the Skill Builder Competencies and how are they defined?
The 15 Core Competencies are the core skills (also known as "soft skills") that encompass the human side of the business and are prerequisites for enabling HR to lead the business. Among these skills are Client Orientation, Collaboration, Influencing Others, Innovation, and Leadership.
To receive the full 15 Core Competencies suite with research-based definitions and levels, please complete the form below, and an Skill Builder Specialist will be in touch with you shortly.